IXION: a Theatre Ensemble
Welcome
Ixion is an ensemble committed to the magic of collaboration that is live theatre. We seek storytellers of all disciplines to join us as we pursue interesting stories with unique perspectives and innovative styles.
We are thrilled to be part of such a dynamic and diverse theatre commmunity in Lansing and would like to contribute to this wonderful mix by nurturing new work; new perspectives and reimagining the theatre experience. We hope that the myriad voices we assemble will bring a theatre that is contemporary, compelling and challenging for local audiences.
Theatre is an art form built on collaboration. Not just the collaboration of artistis, but also of audience with performance. It only exists when others join us in exploring story. We hope you will join us on this search to communicate.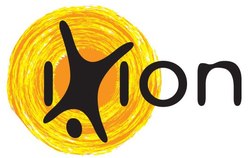 CONNECT with IXION
Shows for 2014-2015
Topdog/Underdog
By Suzan-Lori Parks
Performance Dates: September 27, 28, October 3 & 4
Directed by Paige Dunckel
Featuring Rico Bruce Wade & Sineh Wurie
Shipwrecked! An Entertainment
--The Amazing Adventures of Louis de Rougemont
(as Told by Himself)
By Donald Margulies
Performance Dates: February 14, 15, 21 & 22.
(Saturdays at 8 p.m. and Sundays at 7 p.m.)
Featuring: Rick Dethlefson, Steve Ledyard & Christine Fisk
Directed by SaDonna Croff
The Effect of Gamma Rays on Man-in-the-Moon Marigolds
By Paul Zindel
Performance Dates: April 18, 19,25 & 26
Directed by jeff croff
Featuring P.K. Van Vorhees, Kaleel Van Voorhees, Grace Hinkley, Emily Stokes & Judith Evans
Goddesses
Original short plays developed with Ixion
Performance Dates: May 21-30
Directed by jeff croff